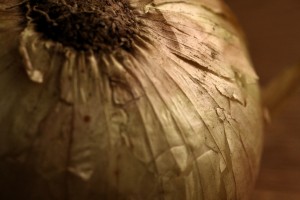 As an antidote to all the love around here lately, I thought I'd offer up a little bit of good old-fashioned hate.
I grew up in a very low key household where strong feelings didn't really have a place.  My typical toddler tantrums were legendary because they were so anomalous.  Perhaps it was my German/English/'stiff upper lip' heritage, but I took pride in being mild-mannered, stoic and a 'non-drama queen'.
As part of this persona,  I used to be very averse to the term 'hate.'  I would try to soften it for my kids if they used it… suggesting substitutions like "I don't like that very much" or more substantive or descriptive options like "the texture of cooked onions is unappetizing to me."  Hate didn't used to have a place.  Now, somehow, I've moved on to somewhere where HATE, like most expletives,  can be really descriptive and useful when used sparingly.
For example,
-I HATE it when clean laundry and dirty laundry get mixed up
-I HATE it that I can't tell if the cat drank out of my bedside water glass
-I really hate going to eat something that smells good and getting a mouthful of onions.  Because I hate onions.
I wonder what role HATE has in any of your lives.  My examples above are tame and fluffy…. there are much more hate-worthy things in this world; kids going hungry or in pain, patriarchy, racism.  Allowing myself to have strong feelings about the small things has helped me feel more 'righteous anger' about the larger injustices, I think.
Peeling through the layers of the onion has served a purpose to me; I've found that the process of examining the 'hate' itself, or its object, has rendered it less powerful;  I'm not afraid of hating it anymore.  Has dwelling on negative feelings become unhealthy for you, or has recognizing the feeling made you able to move on or take action, when you can? Has your religious heritage informed your freedom to feel or express a range of emotions?