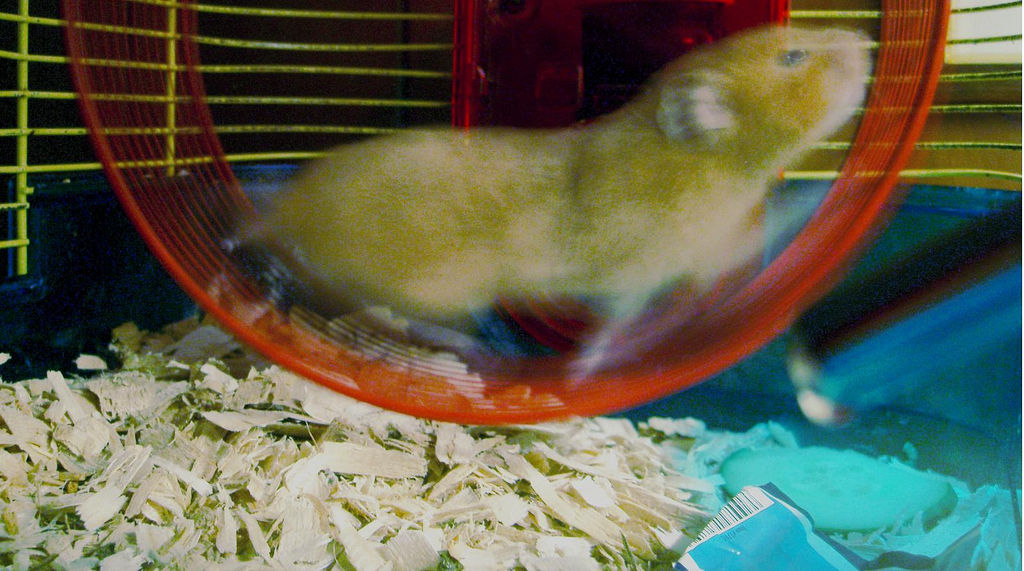 On one of the nights in the last two weeks when the Olympics were on, I got up from my home office chair, left the computer, and went into the TV room where all three of our kids were blissfully watching whatever Olympic event was on.  I mumbled "hey, guys" and sat down on the couch next to one of them.  After a minute or two, Marin said, "Uhh, mom . . . what are you doing?"
I paused for a minute and then said, "I'm watching the Olympics with y'all."  She looked at me quizzically, exchanged confused glances with her siblings, shrugged her shoulders and said, "Oh, okay."
I didn't think much about it until today, when I was talking to some friends about downtime.  Time when you just "do nothing."  I had suggested that "doing nothing" is like kryptonite to me.   
[Armchair psychologists, get out your clipboards.]
It makes me feel crazy to "do nothing."  I start to feel antsy.  I can feel my heart rate accelerate.  I start to get nervous just thinking about all the things I need to be doing—the dishes, the laundry, sweeping the floor, responding to emails, grading assignments, writing papers, blah blah blah, you get the picture.  I need to be up and doing things, checking things off my to-do list.  Check check check.  And once everything's checked (or usually long before everything's actually checked), I make a new to-do list and start fretting over it until it's time to make a new one.
And then I remembered a book I had read back in March called The How of Happiness: A New Approach to Getting the Life You Want by Sonja Lyubormirsky.  It's a great book full of all sorts of research findings about what makes people happy and what the happiest people do (and don't do).  It has numerous quizzes—How Happy Are You?, a Depression Scale, The Oxford Happiness Questionnaire, and the Person-Activity Fit Diagnostic.  I loved all the quizzes.  I loved figuring out which types of activities suggested in the book were the best fit for my personality.  I took all sorts of notes.  I dog-eared the pages.
And then I got busy and didn't do any of the suggested things.
So here we are now, months later, and I'm having this conversation about doing nothing. 
Houston, we have a problem.  Chapter 7 of the How of Happiness book is called "Living in the Present."  I am an epic failure at living in the present.  As I read the book, I realized how little of life I enjoy, how few of life's daily moments I savor.  And yet I consider myself a basically happy person.  The two activities suggested in the book if you're someone like me who fails to live in the present are:
 1. Increase Flow Activities.  A flow activity is something you do that is so engrossing, you completely lose track of time.  Nothing else seems to matter.  Someone named Cihaly Csikszentmihalyi coined the term, and defined it thus:  "a state of intense absorption and involvement with the present moment."  Engaging in a flow activity does not mean you're just vegging on the couch.  It has to be more intentional.  It's challenging and engrossing and stretches you.  You do flow activities for the sheer sake of doing them.
This concept is genuinely baffling to me.  I'm trying not to overstate this (but my husband has called me "Heather Hyperbole" a time or two), but I can honestly say I cannot relate to this at all.  I can't think of a single time when I am awake and conscious AND unaware of what time it is.  It just doesn't happen.  I always have my eye on the clock (whether an actual clock or just ticking the minutes away in my head).
2. Savor Life's Moments.  According to Lyubomirsky, you savor the present by "wholly living in, being mindful of, and relishing the present moment."  When you savor the present, you step outside the experience and review it, whereas flow involves a complete immersion in the experience. 
I'm sad to report that I also do not savor life's moments.  I'm too busy worrying about what dang time it is to savor anything.  I'm more likely to just want to push through whatever moment/activity I'm in so that we can move on to the next.  During the month of July, for instance, I taught three classes at work (which is an overload), and summer school is already on double speed, so the result was that I had way too much to do.  I noticed one day that I microwaved my lunch and ate it as I was walking from my class to a meeting.  I ate the whole thing while walking.  No sitting.  No stopping.  Just shoveling food into my mouth.  And this was at 2:30, so I was really hungry but hadn't had time to eat.  The next night, I ate dinner while driving my kids somewhere in the car.  Uncool.
This really is too much mental for one blog post.  This requires an intervention, I fear.  But I'm too busy for that.  So for now, I'll just ask:
Does anyone else feel like this?  Do you feel like you never get so engrossed in an activity that you lose track of time?
Are you good at savoring life's moments, or do you find yourself like me, rushing through things, checking things off a to-do list like a hamster on a wheel? 
And most importantly, has anyone been in my shoes and changed?  Can you teach yourself to savor the moment or is this just an unfortunate character flaw?